[vc_row][vc_column]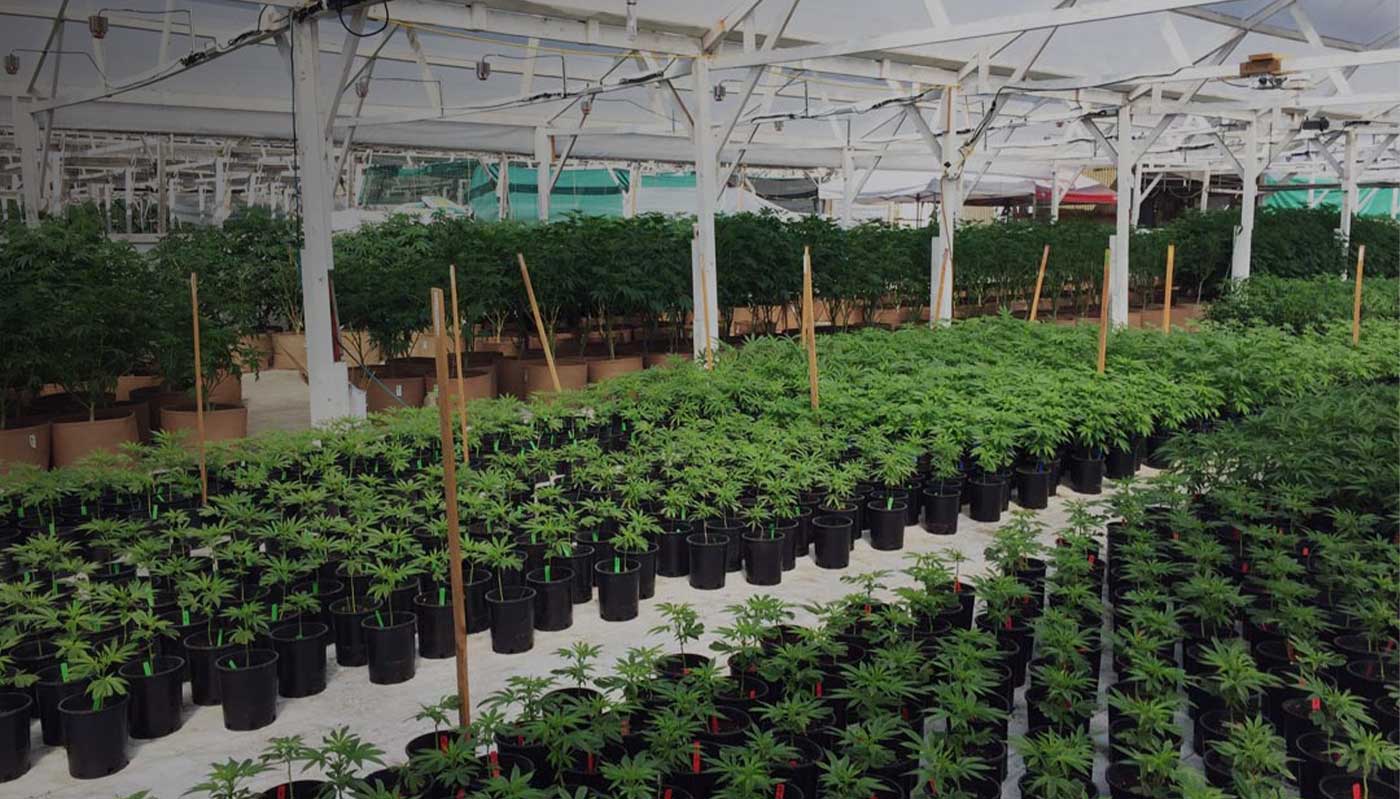 Quality Genetics
We provide top quality phenotypes to cultivators free of pest and disease.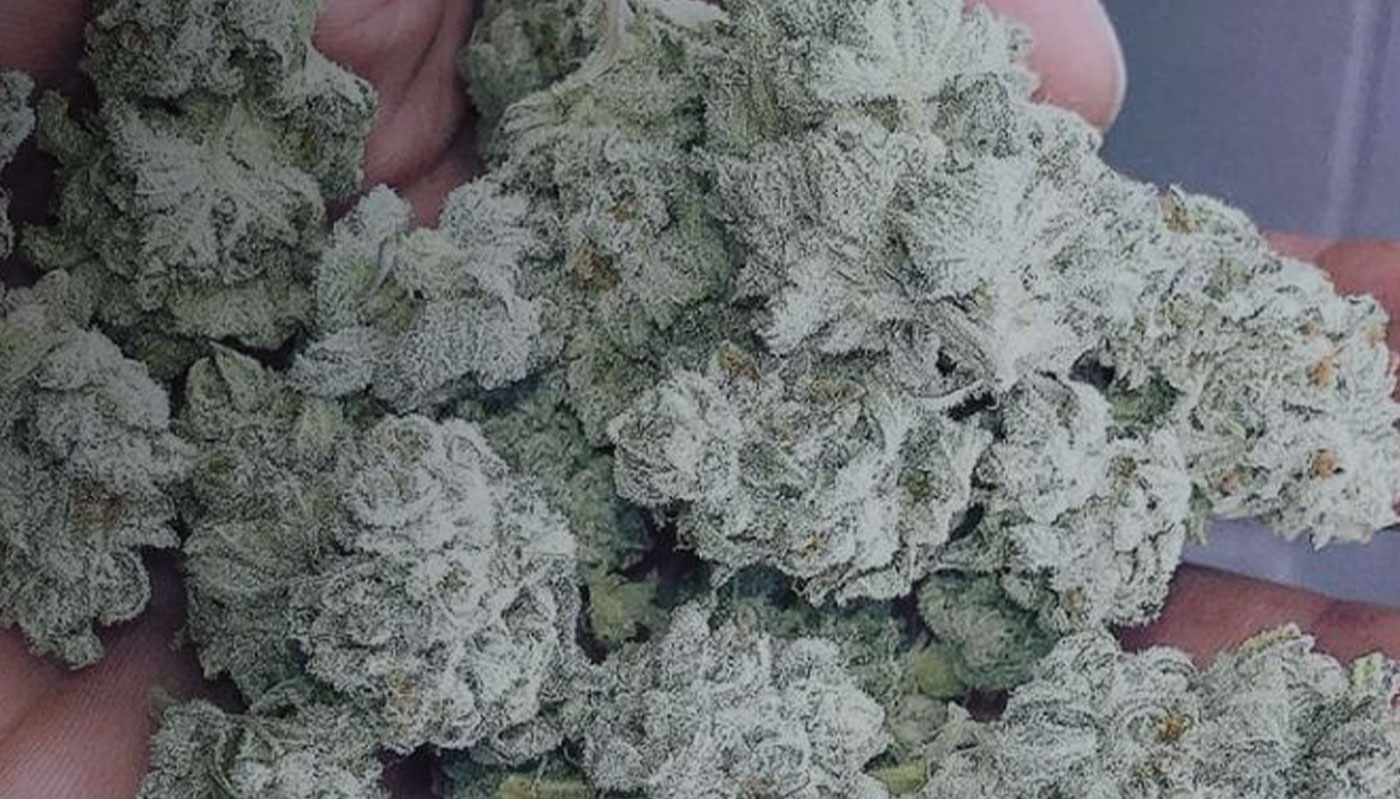 Potent Finished Product
Cloneville provides carefully selected phenotypes that produce some of the best end products around. Producing Cannabis Cup, high THC percentage quality product.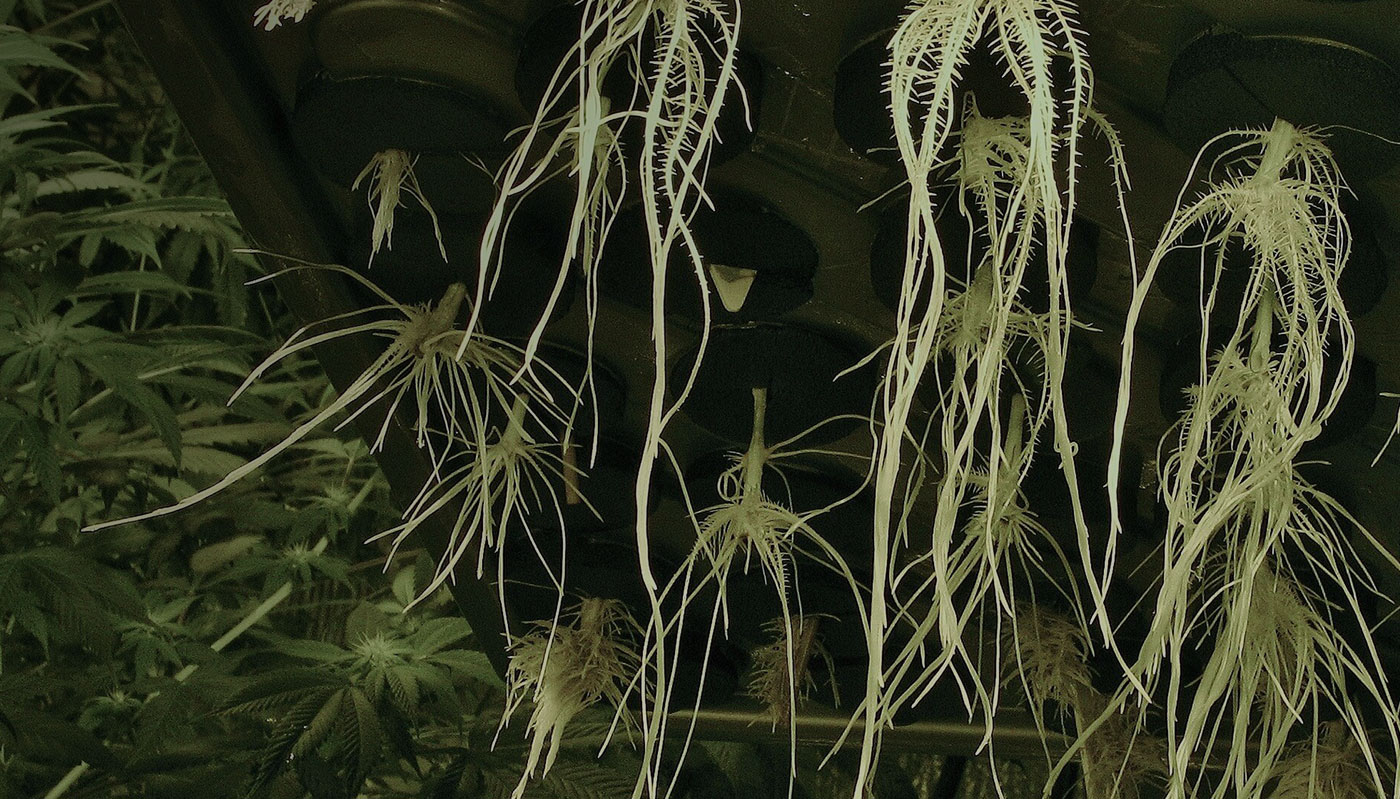 We Supply Cultivators
We at Cloneville go through vigorous pheno hunting and multiple harvest to select the best pheno's. We also collect some of the best strains in the current markets.
[/vc_column][/vc_row][vc_row full_width="stretch_row" equal_height="yes" content_placement="middle" woodmart_bg_position="left-center" row_reverse_mobile="1″ row_reverse_tablet="1″ el_class="tablet-bg-img-hidden" mobile_bg_img_hidden="no" tablet_bg_img_hidden="no" woodmart_parallax="0″ woodmart_gradient_switch="no" woodmart_disable_overflow="0″ css=".vc_custom_1618896757851{background: #f7f7f7 url(https://clonevilleasia.com/wp-content/uploads/2021/04/ab2.png?id=50) !important;background-position: center !important;background-repeat: no-repeat !important;background-size: cover !important;}"][vc_column parallax="content-moving" parallax_speed_bg="" css_animation="left-to-right" offset="vc_col-lg-12 vc_col-md-12″ mobile_bg_img_hidden="no" tablet_bg_img_hidden="no" woodmart_parallax="0″ woodmart_sticky_column="false" parallax_scroll="no" mobile_reset_margin="no" tablet_reset_margin="no" el_class="mb"][vc_row_inner el_class="m-pd" row_reverse_mobile="0″ row_reverse_tablet="0″][vc_column_inner][woodmart_title woodmart_css_id="63335fc872e12″ title="Who We Are" title_width="90″ after_title="Welcome to Cloneville New York! We are excited to provide California's premier cannabis strains to the medical and eventually recreational market here in New York. We are one of California's oldest genetic companies and we still have our flagship store in Studio City California. We offer the latest popular as well as legacy strains that have been used to place in Cannabis Cups throughout California. We carry strong, healthy pest and disease free genetics!" title_font_size="eyJwYXJhbV90eXBlIjoid29vZG1hcnRfcmVzcG9uc2l2ZV9zaXplIiwiY3NzX2FyZ3MiOnsiZm9udC1zaXplIjpbIiAud29vZG1hcnQtdGl0bGUtY29udGFpbmVyIl19LCJzZWxlY3Rvcl9pZCI6IjYzMzM1ZmM4NzJlMTIiLCJkYXRhIjp7ImRlc2t0b3AiOiIzNnB4IiwidGFibGV0IjoiMzZweCIsIm1vYmlsZSI6IjI4cHgifX0=" after_font_size="eyJwYXJhbV90eXBlIjoid29vZG1hcnRfcmVzcG9uc2l2ZV9zaXplIiwiY3NzX2FyZ3MiOnsiZm9udC1zaXplIjpbIiAudGl0bGUtYWZ0ZXJfdGl0bGUiXX0sInNlbGVjdG9yX2lkIjoiNjMzMzVmYzg3MmUxMiIsImRhdGEiOnsiZGVza3RvcCI6IjIwcHgifX0=" css=".vc_custom_1664311347920{margin-bottom: 25px !important;}" woodmart_empty_space=""][woodmart_button button_inline="no" title="View More" link="url:https%3A%2F%2Fclonevilleasia.com%2Fabout-us%2F" bg_color="eyJwYXJhbV90eXBlIjoid29vZG1hcnRfY29sb3JwaWNrZXIiLCJjc3NfYXJncyI6eyJiYWNrZ3JvdW5kLWNvbG9yIjpbIiBhIl0sImJvcmRlci1jb2xvciI6WyIgYSJdfSwic2VsZWN0b3JfaWQiOiI2MDdlNTA4MTIyMTY3IiwiZGF0YSI6eyJkZXNrdG9wIjoiIzZhOTU1MCJ9fQ==" bg_color_hover="eyJwYXJhbV90eXBlIjoid29vZG1hcnRfY29sb3JwaWNrZXIiLCJjc3NfYXJncyI6eyJiYWNrZ3JvdW5kLWNvbG9yIjpbIiBhOmhvdmVyIl0sImJvcmRlci1jb2xvciI6WyIgYTpob3ZlciJdfSwic2VsZWN0b3JfaWQiOiI2MDdlNTA4MTIyMTY3IiwiZGF0YSI6eyJkZXNrdG9wIjoiIzZhOTU1MCJ9fQ==" woodmart_css_id="607e508122167″ full_width="no" button_smooth_scroll="no"][/vc_column_inner][/vc_row_inner][/vc_column][/vc_row][vc_row full_width="stretch_row" css=".vc_custom_1618896395987{padding-top: 30px !important;}" mobile_bg_img_hidden="no" tablet_bg_img_hidden="no" woodmart_parallax="0″ woodmart_gradient_switch="no" row_reverse_mobile="0″ row_reverse_tablet="0″ woodmart_disable_overflow="0″][vc_column][woodmart_title tag="h3″ title_width="40″ title="Testimonials" css=".vc_custom_1618376000535{margin-bottom: 15px !important;}" woodmart_css_id="6076753ab8dbb" title_font_size="eyJwYXJhbV90eXBlIjoid29vZG1hcnRfcmVzcG9uc2l2ZV9zaXplIiwiY3NzX2FyZ3MiOnsiZm9udC1zaXplIjpbIiAud29vZG1hcnQtdGl0bGUtY29udGFpbmVyIl19LCJzZWxlY3Rvcl9pZCI6IjYwNzY3NTNhYjhkYmIiLCJkYXRhIjp7ImRlc2t0b3AiOiIzNnB4IiwidGFibGV0IjoiMzBweCIsIm1vYmlsZSI6IjI4cHgifX0=" after_font_size="eyJwYXJhbV90eXBlIjoid29vZG1hcnRfcmVzcG9uc2l2ZV9zaXplIiwiY3NzX2FyZ3MiOnsiZm9udC1zaXplIjpbIiAudGl0bGUtYWZ0ZXJfdGl0bGUiXX0sInNlbGVjdG9yX2lkIjoiNjA3Njc1M2FiOGRiYiIsImRhdGEiOnsiZGVza3RvcCI6IjE2cHgiLCJ0YWJsZXQiOiIxNHB4In19″][/vc_column][/vc_row][vc_row full_width="stretch_row" css_animation="fadeInDown" css=".vc_custom_1618898398014{margin-bottom: 8vh !important;padding-top: 3vh !important;padding-bottom: 8vh !important;}" mobile_bg_img_hidden="no" tablet_bg_img_hidden="no" woodmart_parallax="0″ woodmart_gradient_switch="no" row_reverse_mobile="0″ row_reverse_tablet="0″ woodmart_disable_overflow="0″][vc_column css_animation="wd-slide-from-left" width="1/3″ mobile_bg_img_hidden="no" tablet_bg_img_hidden="no" woodmart_parallax="0″ woodmart_sticky_column="false" parallax_scroll="no" mobile_reset_margin="no" tablet_reset_margin="no"][vc_single_image image="262″ img_size="full" alignment="center" parallax_scroll="no"][/vc_column][vc_column css_animation="fadeInUp" width="1/3″ css=".vc_custom_1618896865997{padding-top: 0px !important;}" mobile_bg_img_hidden="no" tablet_bg_img_hidden="no" woodmart_parallax="0″ woodmart_sticky_column="false" parallax_scroll="no" mobile_reset_margin="no" tablet_reset_margin="no"][testimonials spacing="30″ speed="4000″ slides_per_view="1″ autoplay="yes" hide_pagination_control="no" hide_prev_next_buttons="no" center_mode="no" wrap="no" stars_rating="yes"][testimonial name="Amanda Lee" title="Weed Maps." img_size="100×100″]Now that I have my cultivators license, I am happy to know that Cloneville will now provide the thousands of clones and teens that I will need for my facility. I've read tons of reviews & they are all amazing!! We always love to grow our own bud!! So we're going here to buy clones galore!! To create buds galore!![/testimonial][testimonial name="Kate Moss" title="Yelp" img_size="100×100″]I bought a couple clones from here before and they took off. I can't wait to try it again with some new flavors. Also, the staff is always very nice and knowledgeable. A big thank you to the homies over at Cloneville[/testimonial][testimonial name="Melisa Pomero" title="Google" img_size="100×100″]I bought my girls just 5 days ago. The roots are already reaching the sides of the dixie cups. That's about triple in growth. Very strong beginning. What a great selection. I selected 6 different strains and all are doing fantastic. Thanks for the great service.[/testimonial][testimonial name="Crusher_64″ title="Weedmaps" img_size="100×100″]Got to say Cloneville keeps rocking out excellent clones year after year. I just love the new clean large format they have now. I mean I'm talking lots of big healthy teens as well as well as larger than normal sized clones that are green and most important pest and disease free -just beautiful![/testimonial][testimonial name="Randy Schrier" title="Google" img_size="100×100″]Cloneville is the the place to go for quality clones. I purchased three plants and within six weeks they grew to five feet and ready to flower.. another seven weeks and I harvested fantastic yields. Great selection and prices.[/testimonial][testimonial name="Jay Dee" title="Google" img_size="100×100″]I bought a few clones. The clones were strong, healthy, bug and mold Free. The staff was helpful and friendly. The Strains are excellent quality and exactly as advertised.[/testimonial][testimonial name="Tom Flores" title="Google" img_size="100×100″]Very professional staff, Knowledgeable, friendly and owner Calvin is just a great person to get a chance to talk to and learn from my experience at Cloneville ..… A must go to place for clone flowers and other cannabis related products."[/testimonial][testimonial name="Tom Flores" title="Google" img_size="100×100″]Very professional staff, Knowledgeable, friendly and owner Calvin is just a great person to get a chance to talk to and learn from my experience at Cloneville ..… A must go to place for clone flowers and other cannabis related products."[/testimonial][/testimonials][/vc_column][vc_column css_animation="wd-right-flip-y" width="1/3″ mobile_bg_img_hidden="no" tablet_bg_img_hidden="no" woodmart_parallax="0″ woodmart_sticky_column="false" parallax_scroll="no" mobile_reset_margin="no" tablet_reset_margin="no"][vc_single_image image="262″ img_size="full" alignment="center" parallax_scroll="no"][/vc_column][/vc_row][vc_row full_width="stretch_row" css_animation="fadeInDown" disable_element="yes" css=".vc_custom_1618896548160{margin-bottom: 8vh !important;padding-top: 10vh !important;padding-bottom: 8vh !important;}" mobile_bg_img_hidden="no" tablet_bg_img_hidden="no" woodmart_parallax="0″ woodmart_gradient_switch="no" row_reverse_mobile="0″ row_reverse_tablet="0″ woodmart_disable_overflow="0″][vc_column css=".vc_custom_1494252825697{padding-top: 0px !important;}"][woodmart_title tag="h3″ title_width="40″ title="Testimonials" css=".vc_custom_1618376000535{margin-bottom: 15px !important;}" woodmart_css_id="6076753ab8dbb" title_font_size="eyJwYXJhbV90eXBlIjoid29vZG1hcnRfcmVzcG9uc2l2ZV9zaXplIiwiY3NzX2FyZ3MiOnsiZm9udC1zaXplIjpbIiAud29vZG1hcnQtdGl0bGUtY29udGFpbmVyIl19LCJzZWxlY3Rvcl9pZCI6IjYwNzY3NTNhYjhkYmIiLCJkYXRhIjp7ImRlc2t0b3AiOiIzNnB4IiwidGFibGV0IjoiMzBweCIsIm1vYmlsZSI6IjI4cHgifX0=" after_font_size="eyJwYXJhbV90eXBlIjoid29vZG1hcnRfcmVzcG9uc2l2ZV9zaXplIiwiY3NzX2FyZ3MiOnsiZm9udC1zaXplIjpbIiAudGl0bGUtYWZ0ZXJfdGl0bGUiXX0sInNlbGVjdG9yX2lkIjoiNjA3Njc1M2FiOGRiYiIsImRhdGEiOnsiZGVza3RvcCI6IjE2cHgiLCJ0YWJsZXQiOiIxNHB4In19″][testimonials spacing="30″ slides_per_view="3″ autoplay="no" hide_pagination_control="no" hide_prev_next_buttons="no" center_mode="no" wrap="no" stars_rating="yes"][testimonial name="Amanda Lee" title="Weed Maps." img_size="100×100″]Now that I have my cultivators license, I am happy to know that Cloneville will now provide the thousands of clones and teens that I will need for my facility. I've read tons of reviews & they are all amazing!! We always love to grow our own bud!! So we're going here to buy clones galore!! To create buds galore!![/testimonial][testimonial name="Kate Moss" title="Yelp" img_size="100×100″]I bought a couple clones from here before and they took off. I can't wait to try it again with some new flavors. Also, the staff is always very nice and knowledgeable. A big thank you to the homies over at Cloneville[/testimonial][testimonial name="Melisa Pomero" title="Google" img_size="100×100″]I bought my girls just 5 days ago. The roots are already reaching the sides of the dixie cups. That's about triple in growth. Very strong beginning. What a great selection. I selected 6 different strains and all are doing fantastic. Thanks for the great service.[/testimonial][testimonial name="Crusher_64″ title="Weedmaps" img_size="100×100″]Got to say Cloneville keeps rocking out excellent clones year after year. I just love the new clean large format they have now. I mean I'm talking lots of big healthy teens as well as well as larger than normal sized clones that are green and most important pest and disease free -just beautiful![/testimonial][testimonial name="Randy Schrier" title="Google" img_size="100×100″]Cloneville is the the place to go for quality clones. I purchased three plants and within six weeks they grew to five feet and ready to flower.. another seven weeks and I harvested fantastic yields. Great selection and prices.[/testimonial][testimonial name="Jay Dee" title="Google" img_size="100×100″]I bought a few clones. The clones were strong, healthy, bug and mold Free. The staff was helpful and friendly. The Strains are excellent quality and exactly as advertised.[/testimonial][testimonial name="Tom Flores" title="Google" img_size="100×100″]Very professional staff, Knowledgeable, friendly and owner Calvin is just a great person to get a chance to talk to and learn from my experience at Cloneville ..… A must go to place for clone flowers and other cannabis related products."[/testimonial][testimonial name="Tom Flores" title="Google" img_size="100×100″]Very professional staff, Knowledgeable, friendly and owner Calvin is just a great person to get a chance to talk to and learn from my experience at Cloneville ..… A must go to place for clone flowers and other cannabis related products."[/testimonial][/testimonials][/vc_column][/vc_row][vc_row full_width="stretch_row" css_animation="wd-zoom-in" css=".vc_custom_1618300370873{margin-bottom: 8vh !important;padding-top: 8vh !important;padding-bottom: 6vh !important;background-color: #f7f7f7 !important;}" mobile_bg_img_hidden="no" tablet_bg_img_hidden="no" woodmart_parallax="0″ woodmart_gradient_switch="no" row_reverse_mobile="0″ row_reverse_tablet="0″ woodmart_disable_overflow="0″][vc_column css=".vc_custom_1521449715392{padding-top: 0px !important;}"][woodmart_title tag="h3″ css_animation="none" title_width="40″ title="Products" subtitle="CLONEVILLENM WITH INTEGRITY" css=".vc_custom_1653502391594{margin-bottom: 15px !important;}" woodmart_css_id="628e7234392e7″ title_font_size="eyJwYXJhbV90eXBlIjoid29vZG1hcnRfcmVzcG9uc2l2ZV9zaXplIiwiY3NzX2FyZ3MiOnsiZm9udC1zaXplIjpbIiAud29vZG1hcnQtdGl0bGUtY29udGFpbmVyIl19LCJzZWxlY3Rvcl9pZCI6IjYyOGU3MjM0MzkyZTciLCJkYXRhIjp7ImRlc2t0b3AiOiIzNnB4IiwidGFibGV0IjoiMzBweCIsIm1vYmlsZSI6IjI4cHgifX0=" after_font_size="eyJwYXJhbV90eXBlIjoid29vZG1hcnRfcmVzcG9uc2l2ZV9zaXplIiwiY3NzX2FyZ3MiOnsiZm9udC1zaXplIjpbIiAudGl0bGUtYWZ0ZXJfdGl0bGUiXX0sInNlbGVjdG9yX2lkIjoiNjI4ZTcyMzQzOTJlNyIsImRhdGEiOnsiZGVza3RvcCI6IjE2cHgiLCJ0YWJsZXQiOiIxNHB4In19″][vc_row_inner][vc_column_inner width="1/3″][promo_banner image="191″ style="mask" woodmart_css_id="6291196950e60″ img_size="full" title="SATIVA DOMINANT HYBRID" hide_btn_tablet="no" hide_btn_mobile="no" increase_spaces="no" link="url:https%3A%2F%2Fclonevilleasia.com%2Fproduct-category%2Fsativa-dominant%2F|target:_blank" el_class="cat1″][/promo_banner][/vc_column_inner][vc_column_inner width="1/3″][promo_banner image="394″ style="mask" woodmart_css_id="629808c48c538″ img_size="full" title="PREMIUM CANNABIS SEEDS" hide_btn_tablet="no" hide_btn_mobile="no" increase_spaces="no" link="url:https%3A%2F%2Fclonevilleasia.com%2Fproduct-category%2Fpremium-cannabis-seeds%2F|target:_blank" el_class="cat2″][/promo_banner][/vc_column_inner][vc_column_inner width="1/3″][promo_banner image="194″ style="mask" woodmart_css_id="629808dd30a71″ img_size="full" title="INDICA DOMINANT HYBRID" hide_btn_tablet="no" hide_btn_mobile="no" increase_spaces="no" link="url:https%3A%2F%2Fclonevilleasia.com%2Fproduct-category%2Findica-dominant%2F|target:_blank" el_class="cat3″][/promo_banner][/vc_column_inner][/vc_row_inner][/vc_column][/vc_row][vc_row css_animation="fadeInDown" mobile_bg_img_hidden="no" tablet_bg_img_hidden="no" woodmart_parallax="0″ woodmart_gradient_switch="no" row_reverse_mobile="0″ row_reverse_tablet="0″ woodmart_disable_overflow="0″][vc_column][woodmart_title tag="h3″ title_width="40″ title="Celebrity Collabs" css=".vc_custom_1618896454731{margin-bottom: 15px !important;}" woodmart_css_id="607e663526938″ title_font_size="eyJwYXJhbV90eXBlIjoid29vZG1hcnRfcmVzcG9uc2l2ZV9zaXplIiwiY3NzX2FyZ3MiOnsiZm9udC1zaXplIjpbIiAud29vZG1hcnQtdGl0bGUtY29udGFpbmVyIl19LCJzZWxlY3Rvcl9pZCI6IjYwN2U2NjM1MjY5MzgiLCJkYXRhIjp7ImRlc2t0b3AiOiIzNnB4IiwidGFibGV0IjoiMzBweCIsIm1vYmlsZSI6IjI4cHgifX0=" after_font_size="eyJwYXJhbV90eXBlIjoid29vZG1hcnRfcmVzcG9uc2l2ZV9zaXplIiwiY3NzX2FyZ3MiOnsiZm9udC1zaXplIjpbIiAudGl0bGUtYWZ0ZXJfdGl0bGUiXX0sInNlbGVjdG9yX2lkIjoiNjA3ZTY2MzUyNjkzOCIsImRhdGEiOnsiZGVza3RvcCI6IjE2cHgiLCJ0YWJsZXQiOiIxNHB4In19″][/vc_column][/vc_row][vc_row full_width="stretch_row" content_placement="middle" css=".vc_custom_1618898415108{padding-top: 10px !important;padding-bottom: 30px !important;}" mobile_bg_img_hidden="no" tablet_bg_img_hidden="no" woodmart_parallax="0″ woodmart_gradient_switch="no" row_reverse_mobile="0″ row_reverse_tablet="0″ woodmart_disable_overflow="0″][vc_column css_animation="wd-slide-from-left" width="1/3″ mobile_bg_img_hidden="no" tablet_bg_img_hidden="no" woodmart_parallax="0″ woodmart_sticky_column="false" parallax_scroll="no" mobile_reset_margin="no" tablet_reset_margin="no"][vc_single_image image="252″ img_size="full" alignment="center" parallax_scroll="no"][/vc_column][vc_column css_animation="fadeInUp" width="1/3″ mobile_bg_img_hidden="no" tablet_bg_img_hidden="no" woodmart_parallax="0″ woodmart_sticky_column="false" parallax_scroll="no" mobile_reset_margin="no" tablet_reset_margin="no"][vc_empty_space woodmart_hide_large="0″ woodmart_hide_medium="0″ woodmart_hide_small="0″ woodmart_hide_extra_small="0″][vc_images_carousel images="269,270,271,272,273,274,275,276,277,499,497,496,494,495″ img_size="full" autoplay="yes" hide_pagination_control="yes" wrap="yes"][/vc_column][vc_column css_animation="wd-slide-from-right" width="1/3″ mobile_bg_img_hidden="no" tablet_bg_img_hidden="no" woodmart_parallax="0″ woodmart_sticky_column="false" parallax_scroll="no" mobile_reset_margin="no" tablet_reset_margin="no"][vc_single_image image="252″ img_size="full" alignment="center" parallax_scroll="no"][/vc_column][/vc_row][vc_row full_width="stretch_row" css_animation="fadeInDown" mobile_bg_img_hidden="no" tablet_bg_img_hidden="no" woodmart_parallax="0″ woodmart_gradient_switch="no" row_reverse_mobile="0″ row_reverse_tablet="0″ woodmart_disable_overflow="0″ css=".vc_custom_1618897983695{background-color: #f7f7f7 !important;}"][vc_column][woodmart_title tag="h3″ title_width="40″ title="Locations" css=".vc_custom_1618376019215{margin-bottom: 15px !important;}" woodmart_css_id="6076754f7b165″ title_font_size="eyJwYXJhbV90eXBlIjoid29vZG1hcnRfcmVzcG9uc2l2ZV9zaXplIiwiY3NzX2FyZ3MiOnsiZm9udC1zaXplIjpbIiAud29vZG1hcnQtdGl0bGUtY29udGFpbmVyIl19LCJzZWxlY3Rvcl9pZCI6IjYwNzY3NTRmN2IxNjUiLCJkYXRhIjp7ImRlc2t0b3AiOiIzNnB4IiwidGFibGV0IjoiMzBweCIsIm1vYmlsZSI6IjI4cHgifX0=" after_font_size="eyJwYXJhbV90eXBlIjoid29vZG1hcnRfcmVzcG9uc2l2ZV9zaXplIiwiY3NzX2FyZ3MiOnsiZm9udC1zaXplIjpbIiAudGl0bGUtYWZ0ZXJfdGl0bGUiXX0sInNlbGVjdG9yX2lkIjoiNjA3Njc1NGY3YjE2NSIsImRhdGEiOnsiZGVza3RvcCI6IjE2cHgiLCJ0YWJsZXQiOiIxNHB4In19″][/vc_column][/vc_row][vc_row full_width="stretch_row" css_animation="fadeInDown" disable_element="yes" mobile_bg_img_hidden="no" tablet_bg_img_hidden="no" woodmart_parallax="0″ woodmart_gradient_switch="no" row_reverse_mobile="0″ row_reverse_tablet="0″ woodmart_disable_overflow="0″ css=".vc_custom_1641840720379{background-color: #f7f7f7 !important;}" el_id="mapp"][vc_column][vc_raw_html]JTNDaWZyYW1lJTIwc3JjJTNEJTIyaHR0cHMlM0ElMkYlMkZ3d3cuZ29vZ2xlLmNvbSUyRm1hcHMlMkZkJTJGdSUyRjAlMkZlbWJlZCUzRm1pZCUzRDFEQUpaSVVpR3YxSXV2WXh1Z3lkX3Z6dS1RNDIwdmgwMyUyMiUyMHdpZHRoJTNEJTIyMTAwJTI1JTIyJTIwaGVpZ2h0JTNEJTIyNDgwJTIyJTNFJTNDJTJGaWZyYW1lJTNF[/vc_raw_html][/vc_column][/vc_row][vc_row full_width="stretch_row" css_animation="fadeInDown" mobile_bg_img_hidden="no" tablet_bg_img_hidden="no" woodmart_parallax="0″ woodmart_gradient_switch="no" row_reverse_mobile="0″ row_reverse_tablet="0″ woodmart_disable_overflow="0″ css=".vc_custom_1655115450370{background-color: #f7f7f7 !important;}" el_id="mapp"][vc_column][vc_raw_html]JTNDaWZyYW1lJTIwc3JjJTNEJTIyaHR0cHMlM0ElMkYlMkZ3d3cuZ29vZ2xlLmNvbSUyRm1hcHMlMkZlbWJlZCUzRnBiJTNEJTIxMW0xOCUyMTFtMTIlMjExbTMlMjExZDMyNDQuMDkxMzg1NDY1MTM1OCUyMTJkLTEwNS4yMzU0MDc4ODQ5Njg3NyUyMTNkMzUuNjAwODEyMjgwMjEzMjA1JTIxMm0zJTIxMWYwJTIxMmYwJTIxM2YwJTIxM20yJTIxMWkxMDI0JTIxMmk3NjglMjE0ZjEzLjElMjEzbTMlMjExbTIlMjExczB4ODcxOTc3OWE5MDY2YjdkYiUyNTNBMHhlMzk3ZGY2ZmJiZTI4YmRkJTIxMnMyMTIlMjUyME1pbGxzJTI1MjBBdmUlMjUyQyUyNTIwTGFzJTI1MjBWZWdhcyUyNTJDJTI1MjBOTSUyNTIwODc3MDElMjUyQyUyNTIwVVNBJTIxNWUwJTIxM20yJTIxMXNlbiUyMTJzJTIxNHYxNjUzNjAyNDE3MDk5JTIxNW0yJTIxMXNlbiUyMTJzJTIyJTIwd2lkdGglM0QlMjIxMDAlMjUlMjIlMjBoZWlnaHQlM0QlMjI0ODAlMjIlMjBzdHlsZSUzRCUyMmJvcmRlciUzQTAlM0IlMjIlMjBhbGxvd2Z1bGxzY3JlZW4lM0QlMjIlMjIlMjBsb2FkaW5nJTNEJTIybGF6eSUyMiUyMHJlZmVycmVycG9saWN5JTNEJTIybm8tcmVmZXJyZXItd2hlbi1kb3duZ3JhZGUlMjIlM0UlM0MlMkZpZnJhbWUlM0U=[/vc_raw_html][/vc_column][/vc_row]